Belleville Hood Cleaning Services
Kitchen Exhaust Cleaning Specialists
Commercial Cleaning Service
*** We are NFPA #96 CERTIFIED Kitchen Exhaust System Cleaning Company.
*** We provide Health & Safety CERTIFICATE as per NFPA 96 code, before and after pictures will be provided upon completion of work.​
*** WSIB and Liability Insurance will be provided before the start of work.
We Have The World's Most Awesome Clients










Belleville Hood Cleaning Services
A commercial hood cleaning service is a company that specializes in cleaning the exhaust systems of commercial kitchens. The hood is the part of the exhaust system that is most exposed to grease, smoke, and other contaminants, so it needs to be cleaned on a regular basis to prevent these substances from buildup. In addition to cleaning the hood, a commercial hood cleaning service will also clean the ductwork, fans, and filters. This type of service is typically performed by trained and certified professionals who use special equipment to clean the system thoroughly. A commercial hood cleaning service can help to improve the efficiency of your exhaust system and keep your kitchen safe and clean.
Make sure your restaurant is always up to code by choosing a reliable and experienced hood cleaning company. If you are in Belleville, Ontario, then our team is the ideal pick for your exhaust hood cleaning requirements, and here's why:
We may not do things differently, but we perform the job with consistency. Our work has a proven track record of successful completion, and we are devoted to doing things right.
Hood cleaning is not as straightforward as one would assume. It requires a knack for detail and a thorough dedication to the task at hand. You never will find that level of commitment when you hire us for the job because we are always on top of the required process.
We know what it takes to do things right, and that is why we never rush through our work. We provide a legitimate service, and our approach has never been about shortchanging our clients.
Commercial Kitchen Hood Cleaning Services Near Me
In the hope of keeping up to code and maintaining a clean and safe kitchen space, you'd focus on finding commercial kitchen hood cleaning services near me with an impeccable track record.
At Belleville Hood Cleaning, we provide additional services such as grease trap cleaning, vent duct, and drain cleaning, exhaust fan maintenance, and fire suppression system inspection. We'll perform the job right before your eyes so that you can see for yourself how the process goes.
That said, here are some of the reasons why you can entrust your hood cleaning requirements to us:
We are not only organized but also punctual and reliable. We can guarantee that our work will be completed on time.

Our staff is knowledgeable and experienced. They are adept in performing the job right the first time around rather than having to redo things or a simple task just because it was poorly performed.

We earn a high level of trust from our clients because they know that we always deliver on our promises. We are honest, and we do not give lip service to customers. Our willingness to go above and beyond is something that sets us apart in this industry.

Your cleaning contractor will be knowledgeable about your equipment and how it functions.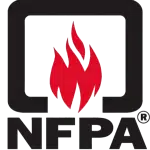 Our Fully Trained Service Technicians Follow The NFPA 96 (National Fire Protection Association) Standards for Hood & Kitchen Exhaust Cleaning.
Get Your Free Hood Cleaning Estimate Now!
Restaurant Hood Cleaning Services
When you are in the food service industry, even something as straightforward as cleaning your exhaust hood can prove to be a cumbersome task. At Belleville Hood Cleaning, we provide restaurant hood cleaning services near me that are second to none.
Hood cleaning is a "must-do" task and your commercial kitchen exhaust is one of the most vital assets in your restaurant. There's no remedy to improve your business's health and safety inspection outcomes and to safeguard the lives of your customers than to have your entire exhaust system professionally cleaned.
Professional restaurant hood cleaning services include:
Cleaning of hoods and ductwork

Wiping all accessible surfaces to clean grease buildup, dirt, and oils within the kitchen space

Cleansing cooking equipment such as range tops and cooking vessels/pans. Cleansing behind, beneath, and around appliances. Making sure all food contact areas are free from excess grease or buildup.

Cleaning of fans and filters

Replacement of grease, hood filters, ventilation grills, and ductwork if necessary to improve the overall quality of your kitchen's exhaust system.
And last but not least, we will also give attention to your restaurant's fire suppression systems as required by law.
Commercial Hood Cleaning Services
Not only are cheap chemicals ineffective at keeping your kitchen clean, but they also cause damage to surfaces and clog pipes and drains, leading to expensive repairs. A professional cleaning company will clean your property thoroughly while also taking measures to prevent any damage.
Belleville Hood Cleaning employs proven industrial solutions and equipment to quickly and effectively break down the grease, dirt, and grime in your kitchen. By using our methods, you can save money and keep your restaurant clean. Additionally, you will minimize the damage done to surfaces and reduce the likelihood of grease fires in the kitchen.
Restaurants in Belleville ON are required to embrace the NFPA 96 standard for kitchen hood cleaning as well as fire prevention. If you have not been inspected or cleaned in the past 12 months, do not wait – contact Belleville Hood Cleaning today!
There's no way your in-house utility or cleaning staff can do our job. Our team of hood cleaners employs the most advanced techniques and equipment to provide deep cleaning of your kitchen.
Our professionals are fully trained, licensed, and insured, so you can trust us to tackle any job with confidence. We will work around your schedule, providing convenient appointments that fit into your calendar.
If you run a restaurant in Belleville ON and have not had your kitchen exhaust system cleaned in the past year, contact Belleville Hood Cleaning right away.
Much has been said about how certain chemicals can get the job done in getting rid of stubborn grease and grime on a commercial exhaust system. But there's more to range hood cleaning than merely eliminating the grease build-up.
We use the convenience of power washing to get the job done by using pressurized water to loosen and blast away grease, dirt, and grime. We also take advantage of cleaning solutions that are safe for your unit and environment.
Range hood cleaning must be approached with attention to detail and finesse. It's not like we go in there with guns blazing and start shooting at the grease.
We take our time in getting rid of that grease, grime, and dirt buildup with a careful approach in accordance with the NFPA 96 standard for kitchen hood cleaning. There's no universal template or solution when it comes to professional range hood cleaning services, but we guarantee that your commercial exhaust system will be clean and safe before we leave.
Hood Cleaning Services Near Me
The way to a fire-safe kitchen is through professional hood cleaning.
Belleville Hood Cleaning recognizes the importance of keeping your commercial exhaust system clean and safe from damage, as well as improving ventilation, air quality, and efficiency all while making sure you comply with fire prevention regulations.
We have a team that is equipped to handle any size project and have over two decades of industry experience.
In need of hood cleaning services near you? Belleville Hood Cleaning offers our range of hood cleaning services in Belleville and surrounding areas. Contact us ASAP to schedule an appointment.
Exhaust Hood Cleaning Services
When you run a restaurant, you need to make sure that everything is in top condition at all times. From the food and drinks to your kitchen exhaust system, nothing should be overlooked if you want to keep customers happy and your local health inspector and fire department off your back.
Your kitchen exhaust system is in charge of pulling out all the grease, grime, and dirt that will accumulate over time from cooking oils, foods, and other build-ups. While it's usually a smooth ride for most commercial kitchens, some require professional cleaning to eliminate any blockage or damage.
Faulty equipment is a definite fire hazard and you can't afford to take that risk for the sake of your business.
Belleville Hood Cleaning performs professional cleaning services in Belleville ON and provides a full range of kitchen exhaust system services including inspections, maintenance, repair, retrofitting, and decommissioning. Give us a call – we'll talk about how we can improve your commercial exhaust system.
Fully Insured Hood Cleaning Company
You can't afford to hire a hood cleaning company that can't show proof of insurance. With a potential kitchen fire waiting to happen, you need to make sure that the company you hire can cover any type of damages or injuries they may cause while working on your premises.
At Belleville Hood Cleaning, we offer full insurance coverage for our team and equipment to give you peace of mind knowing that everything will be covered if anything goes wrong. We take our commercial cleaning services seriously and we hope you do too.
Hood and Duct Work Cleaning Service
Your restaurant's kitchen exhaust system will be left squeaky clean according to NFPA, fire codes, and insurance requirements. Get in touch with us right away to schedule a cleaning appointment.
What we do here at Belleville Hood Cleaning is comprehensive work. In other words, we don't decline any job related to commercial kitchen exhaust cleaning, for example. This includes ductwork and hoods of all sizes and shapes.
The hood and ductwork on a kitchen exhaust system are interconnected – they rely on each other to work properly. So, it makes sense to have a cleaning company that takes care of both. The hood must be in excellent condition for the ductwork to function as it's supposed to, and vice versa. It also makes sense for a company that can give you the best results in both situations.
Aside from cleaning your kitchen exhaust system hoods, we also clean:
Floor drains, grease strainers, and garbage disposals

Fan blades, filter systems, and meshes

Rooftop grease containment systems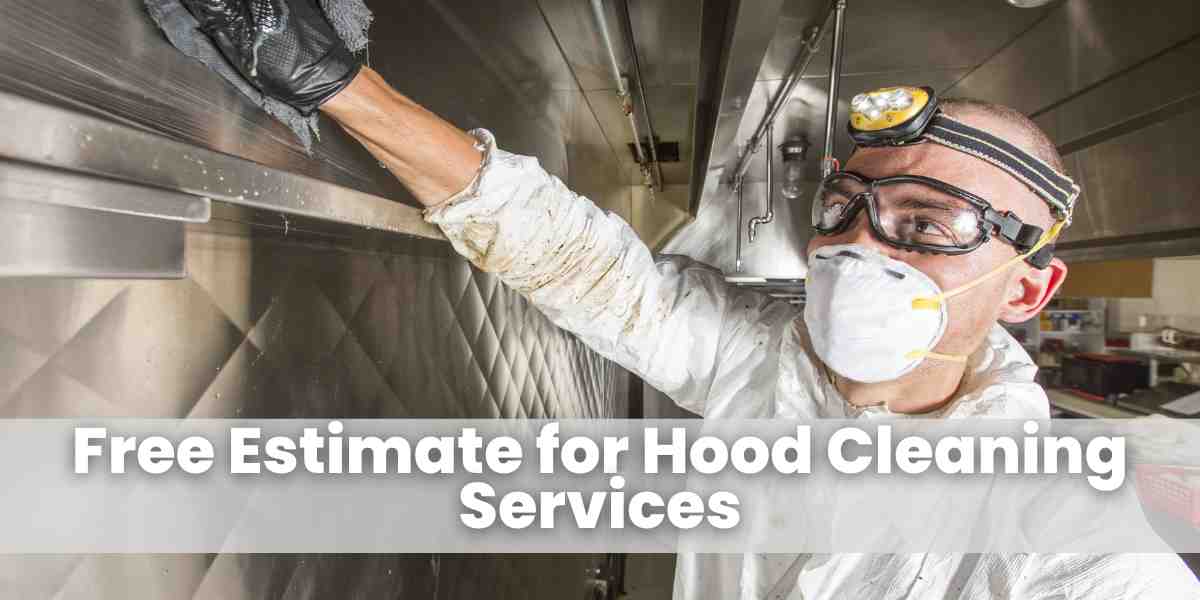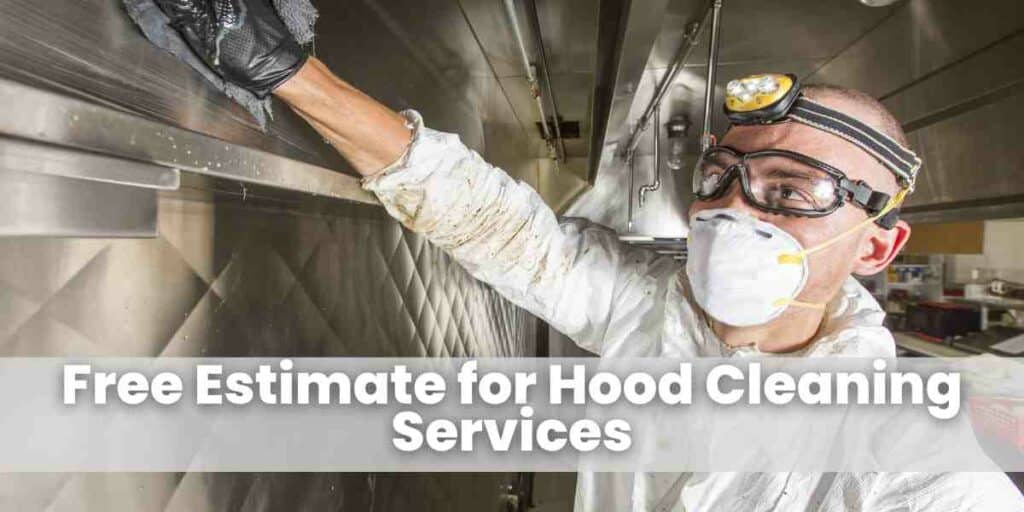 Free Estimate for Hood Cleaning Services
One of the perks of having to work with Belleville Hood Cleaning is our professionalism. We'll hand out a free estimate once you call us. This is a no-obligation estimate, so take your time to think about it if you need to. You can do comparison shopping if you want, but rest assured, our rates are undeniably competitive.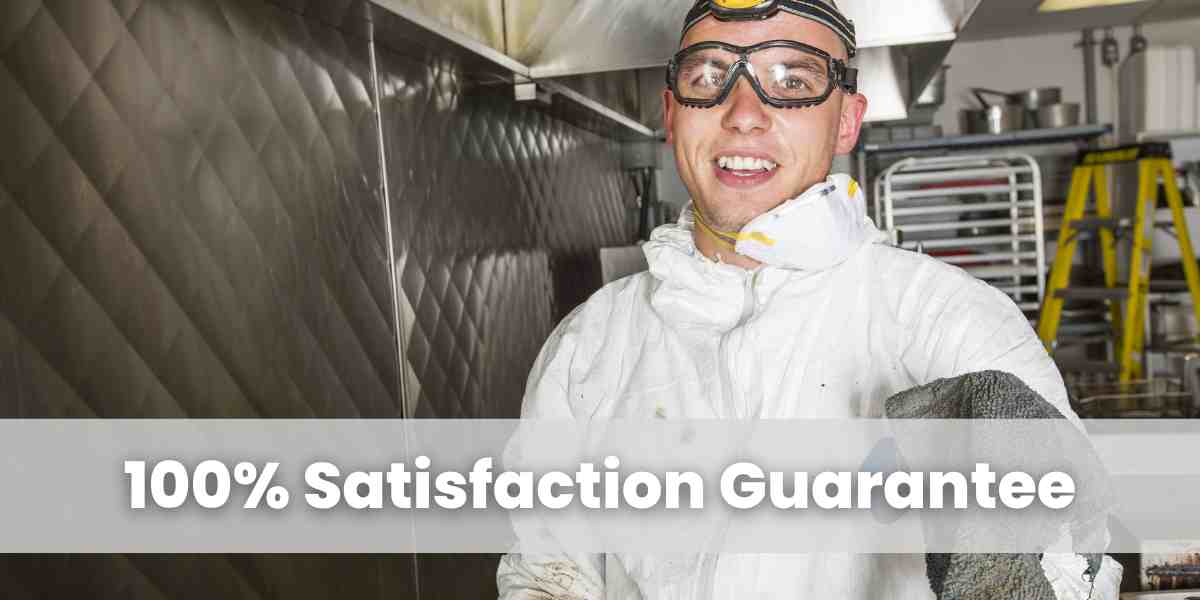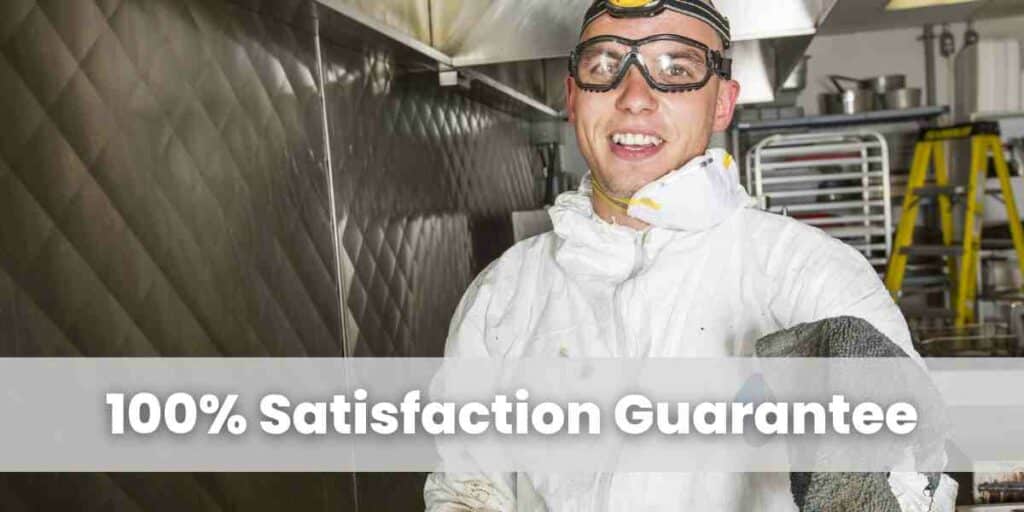 100% Satisfaction Guarantee
All of our work is backed by a 100% satisfaction guarantee. If you're not happy with any of our recent job- we will do it over so you are satisfied. It's that simple. We can come back and clean things again, or you can simply ask for a refund. And guess what? You won't even have to pay for a return trip as long as you give us feedback in writing.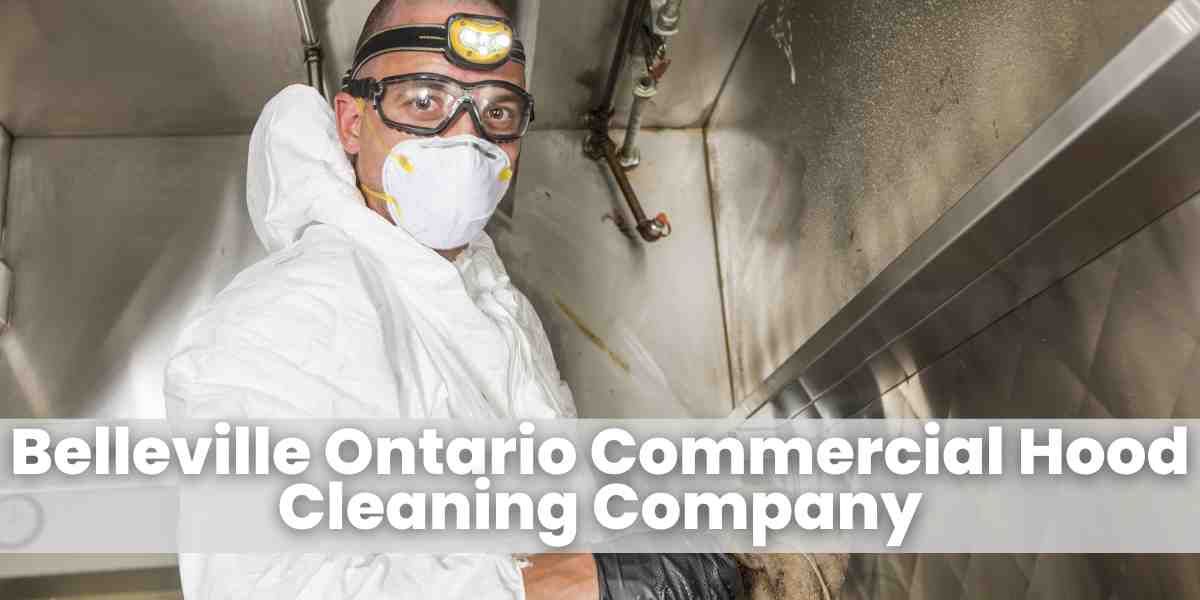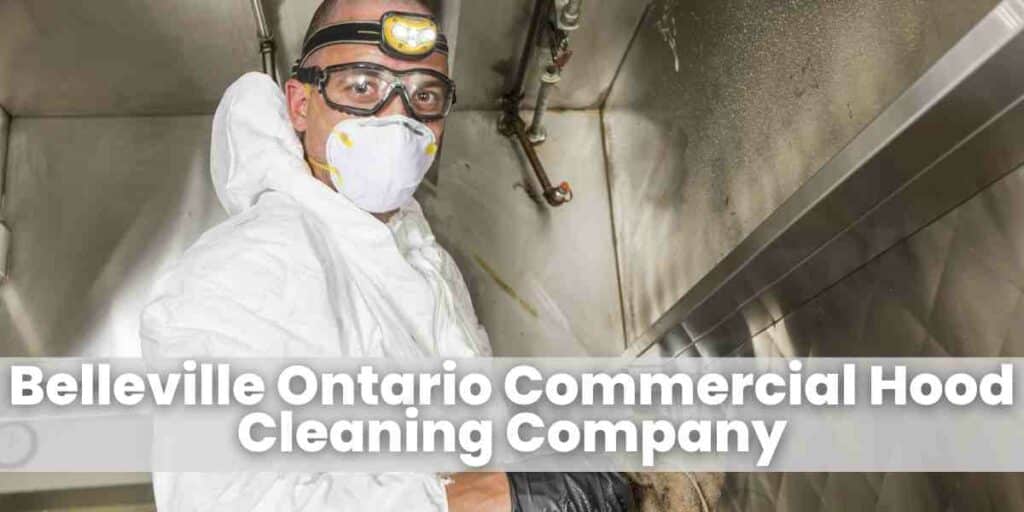 Belleville Ontario Commercial Hood Cleaning Company
As a full-service commercial kitchen exhaust cleaning company, we cover the entire spectrum of what you need to keep your restaurant's kitchens safe from fire or health hazards. Just give us a call so we can discuss your needs.
The Importance of Keeping Your Commercial Kitchen Clean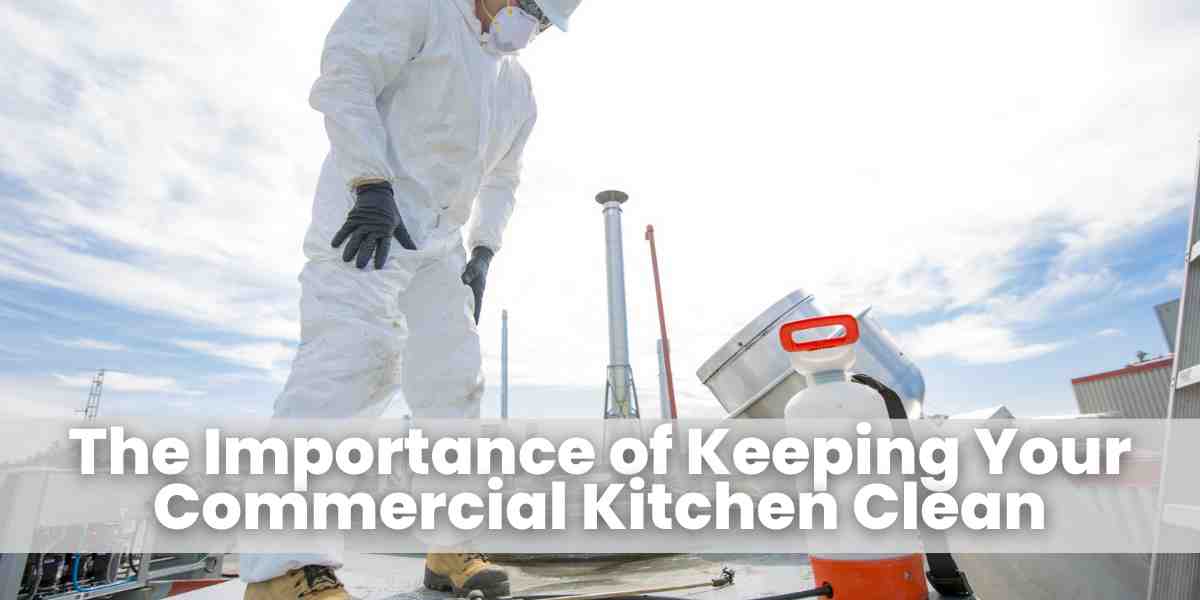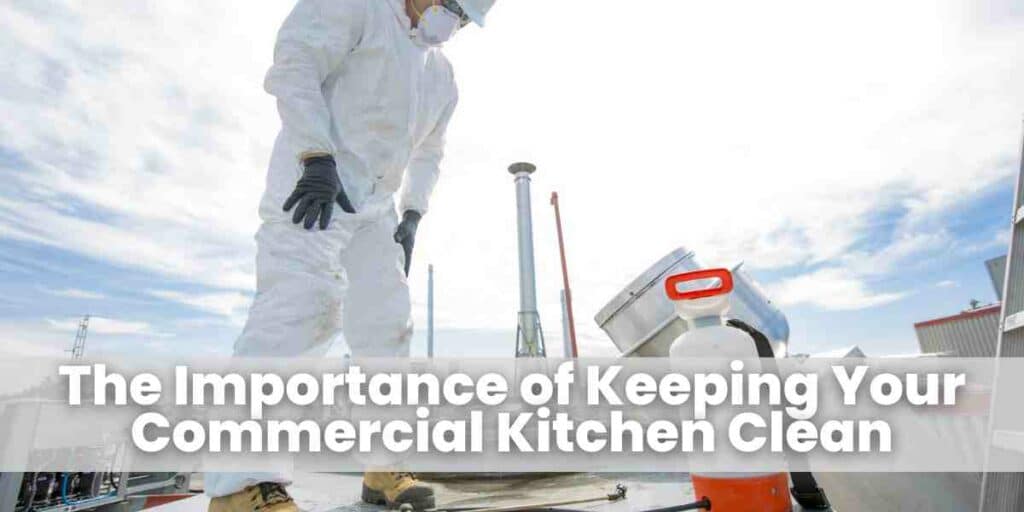 A commercial hood cleaning service is a company that specializes in cleaning the exhaust systems of commercial kitchens. The hood is the part of the exhaust system that is most exposed to grease, smoke, and other contaminants, so it needs to be cleaned on a regular basis to prevent these substances from buildup. In addition to cleaning the hood, a commercial hood cleaning service will also clean the ductwork, fans, and filters. This type of service is typically performed by trained and certified professionals who use special equipment to clean the system thoroughly. A commercial hood cleaning service can help to improve the efficiency of your exhaust system and keep your kitchen safe and clean.
Commercial kitchens are constantly busy places, cooking up food for customers day in and day out. With all of that activity, it's important to make sure that your kitchen including the floors is as clean as possible. Not only will this help to keep your customers happy, but it will also ensure that your kitchen is running as efficiently as possible. When grease and other contaminants build up in your exhaust system, it can cause problems with the operation of your kitchen. A commercial hood cleaning service can help to remove this buildup and keep your kitchen in tip-top shape.
A commercial hood cleaning service is an important investment and part of keeping your kitchen clean and efficient. If you are in need of this type of service, be sure to find a reputable company that employs trained and certified professionals to do the job right. By taking this step, you can help to ensure that your kitchen is a safe and healthy place for both your employees and your customers.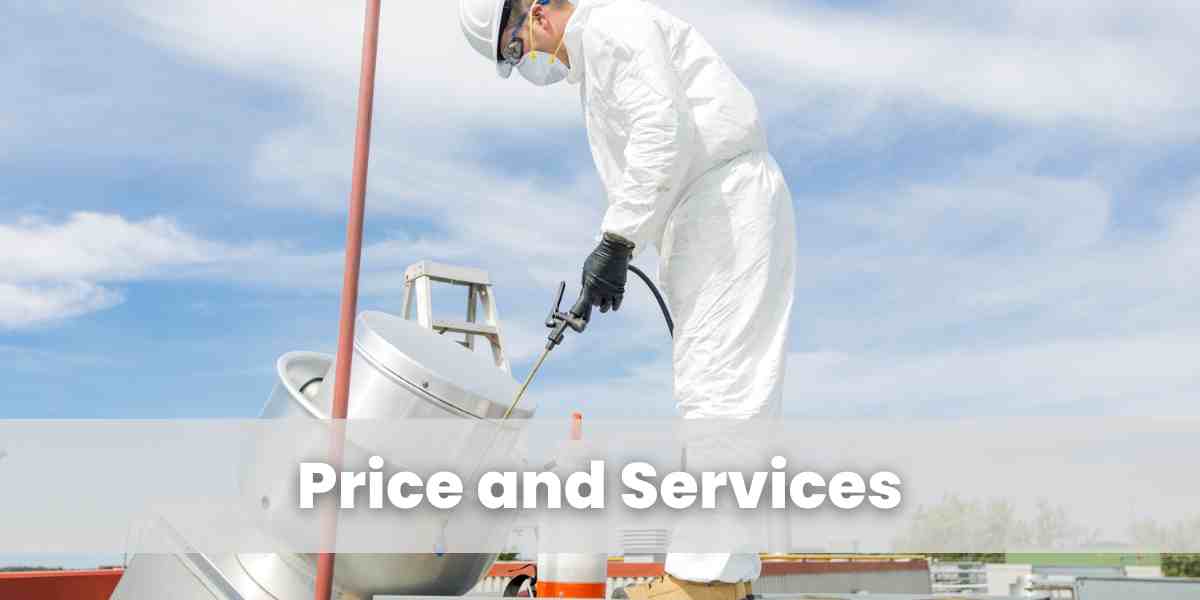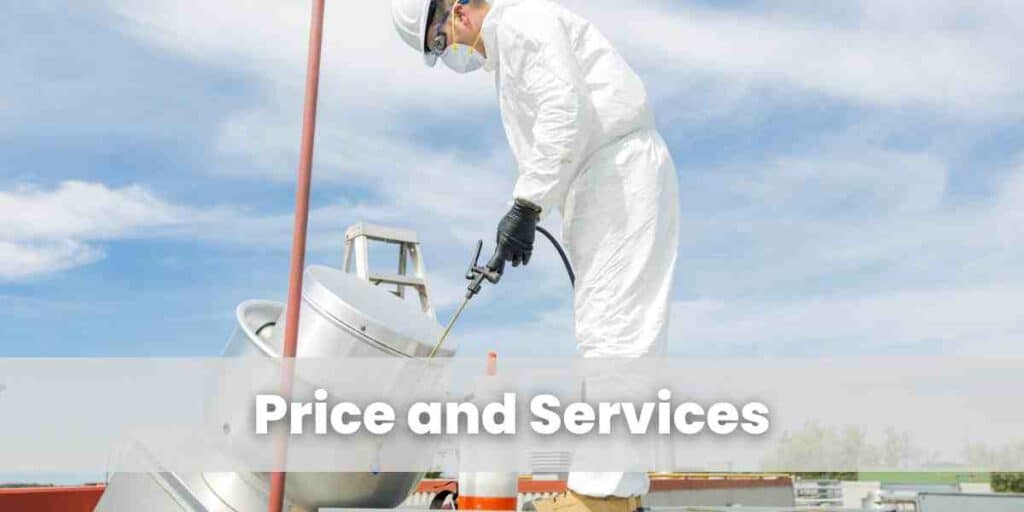 Our pricing is very competitive and we have trained and certified hood cleaning experts to ensure the quality of our work is excellent. We also offer a 100% satisfaction guarantee and if you are not happy we will come back and address your concern.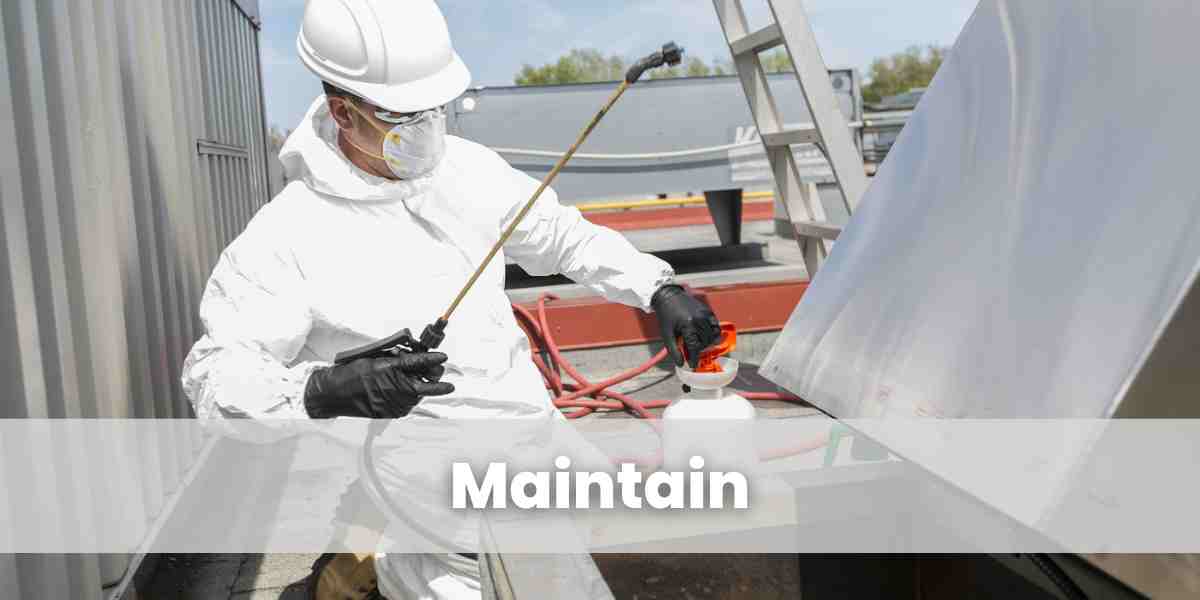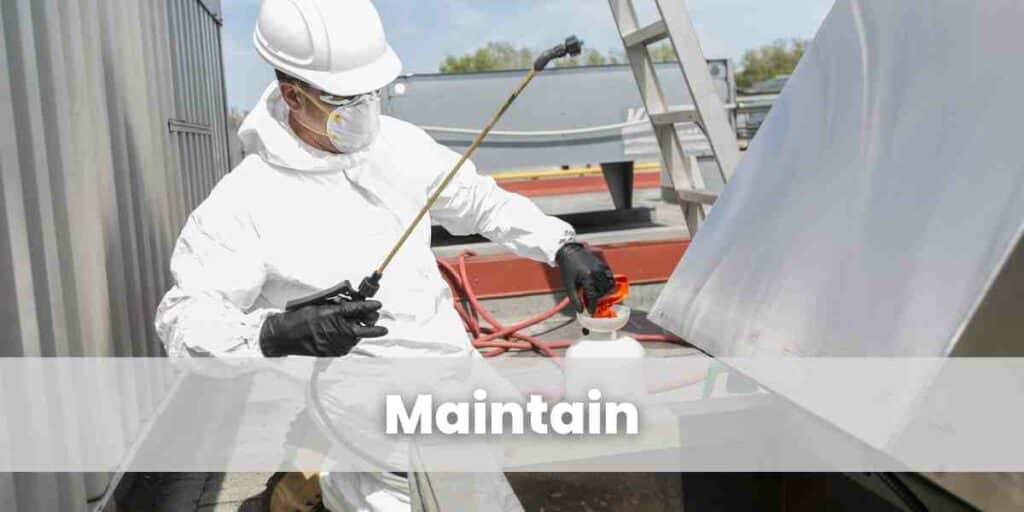 We offer maintenance programs that are scheduled quarterly, bi-yearly, or yearly. Contact us today for a free written hood and kitchen exhaust cleaning estimate.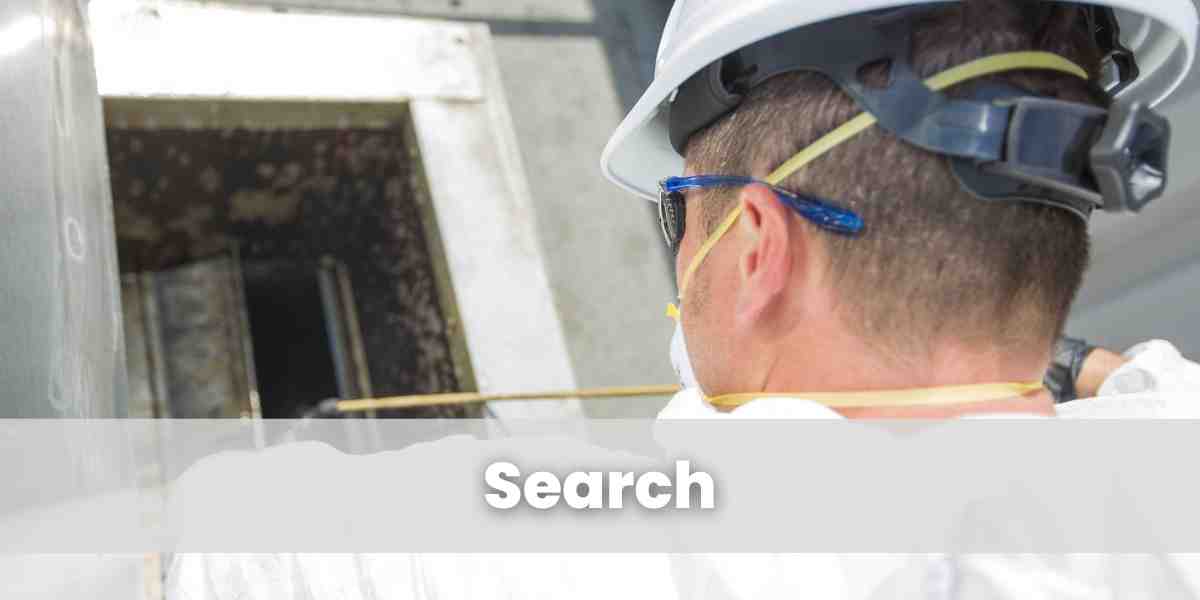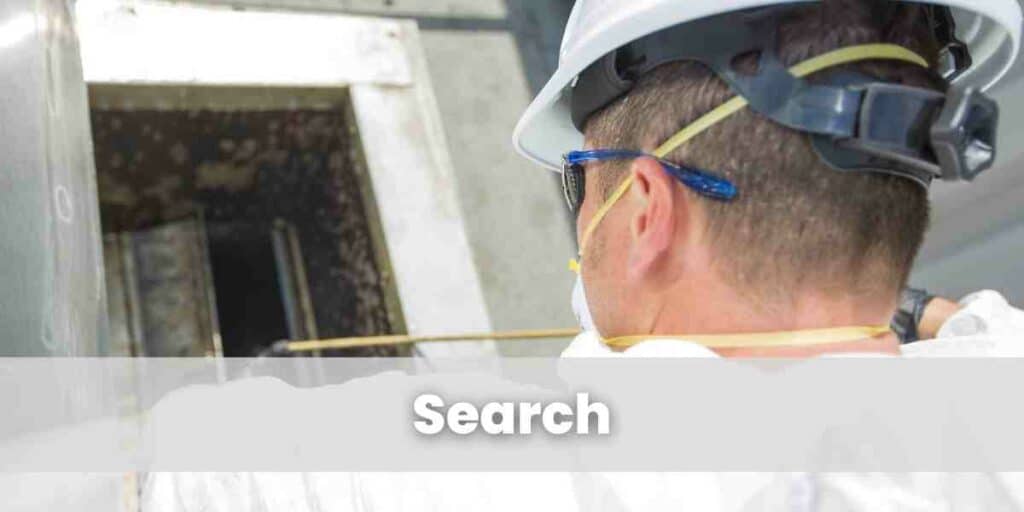 We offer full and complete hood and kitchen exhaust cleaning services in Belleville Ontario and all surrounding areas. We have teams of trained and certified hood cleaning enthusiasts that are available to professionally clean your commercial restaurant's ventilation systems.
Restaurant and facility owners in Burlington call our friends at Burlington Hood Cleaning for all their kitchen exhaust and hood cleaning.
First, the exhaust system is scraped clean, although this step isn't necessarily necessary if the grease exhaust system has been adequately maintained using caustic chemicals and hot water, and then the system is pressure-washed to remove any leftover debris and collect the dissolved grease and water. Commercial kitchen exhaust systems are governed by the National Fire Protection Association's (NFPA) guidelines for upkeep (NFPA). The frequency with which the hood plenum must be cleaned is directly proportional to the quantity of grease-laden vapours being drawn up into the kitchen and the kind of food being cooked. While a church that only has occasional services may only need maintenance 10 times a year, a church that hosts a weekly Friday night fish fry may require more frequent attention. Regular cleaning occurs on a schedule of one to twelve times each year.
Grease removal might include the use of harsh chemicals. The remaining residue may be washed away with hot water. Traditional methods of chemical application include garden sprayers, chemical foamers, and pressure washers with downstream injection.
After the chemicals have had time to work on the grease, they are removed with a hot water rinse. In extreme circumstances, where grease buildup is too great for a chemical application and a rinse, scrapers may be required to remove excessive accumulation from contaminated surfaces prior to the application of chemicals.
Hot Water Pressure-Washing
Water may be boiled and applied at pressures of up to 2,000 psi with the help of special machines (14,000 kPa). Rainwater is collected by hooking heavy-duty tarps to the hoods and then angling them into plastic garbage cans. When a can is full, it is removed from service and emptied individually. If the grease is disposed of correctly, it won't block up the sewers in the area.
A problem that might arise from insufficient horizontal duct cleaning is the buildup of grease in hard-to-reach areas of the ductwork. Steam cleaners may drive grease further into the ductwork, where it can build to hazardous levels between the hood and the fan on the roof. Companies that use hot water procedures should first apply a caustic chemical degreaser to break down the grease, then flood the system with hot water and the degreaser to remove the accumulation from unreachable locations.
Cleaning services often polish hoods to make maintenance and upkeep easier. Every cleaned kitchen exhaust system will be labelled as such so that fire authorities, insurance adjusters, and health inspectors can easily verify that it is in compliance with all local, county, and state fire regulations. Cleaning the white residue left behind after removing grease in a commercial kitchen may be done using a mix of vinegar and warm water.
Removing oil and other impurities from a kitchen exhaust system is part of cleaning it to NFPA Standard 96 standards. Cleaning the exhaust system of a commercial kitchen on a regular basis is essential for fire safety.
Professional cleaners that focus on kitchen exhaust systems use high-pressure water or chemicals to dissolve grease and other impurities. A number of areas need clean kitchen exhaust systems to comply with NFPA 96, the National Fire Protection Association's Standard for Ventilation Control and Fire Protection in Commercial Kitchens. Only individuals who have completed the necessary training and obtained the necessary certification should clean kitchen exhaust hoods.
Kitchen exhaust system cleaners have formed associations to provide information on NFPA 96 and best practises in the field. Some instances include:
The Power Washers of North America is the trade group that speaks for hood and duct cleaners in the Americas, while the International Kitchen Exhaust Cleaners Association represents its counterparts internationally.
What People Are Saying
See what our customers are saying about us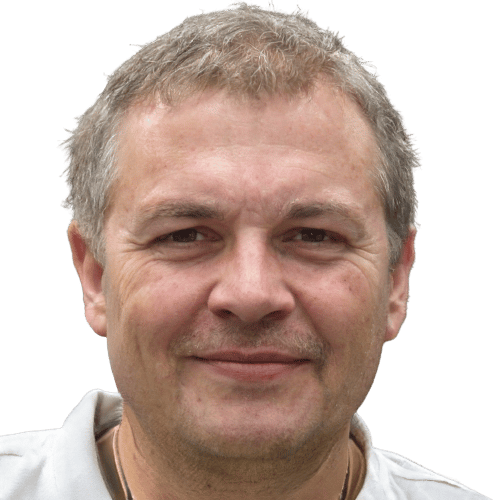 Great service with minimal disruption.
Very happy with their hood cleaning service.
Can easily recommend Belleville Hood Cleaning. They did an amazing job on our kitchen exhaust hoods and fans.