Commercial Exhaust Fan Hinge Kit
Kitchen Exhaust Cleaning Specialists
Commercial Cleaning Service
*** We are NFPA #96 CERTIFIED Kitchen Exhaust System Cleaning Company.
*** We provide Health & Safety CERTIFICATE as per NFPA 96 code, before and after pictures will be provided upon completion of work.​
*** WSIB and Liability Insurance will be provided before the start of work.
We Have The World's Most Awesome Clients










Commercial Exhaust
Fan Hinge Kit
A hinge kit for your commercial restaurant exhaust fan isn't just an optional extra – it's a must-have! Not only does an exhaust fan hinge kit make accessing and cleaning your fan much easier, but it prolongs the life of your fan by ridding the strain off of the motor.
At Belleville Hood Cleaning, we're offering something you can't refuse – our commercial exhaust fan hinge kit includes everything you need to properly install a set of hinges on your restaurant exhaust fan. The kit includes:
Two heavy-duty hinges

All necessary installation hardware

Instructions for easy installation
Our hinge kit is affordably priced and backed by our quality guarantee, which means you're getting a great product. Don't wait – order your kit today!
Exhaust Fan Hinge Kits for Facility Rooftops
We can't stress enough how vital it is to have a properly installed exhaust fan on your facility's rooftop. It's not only a fire safety hazard to have an unsecured or improperly installed exhaust fan, but it's also a code violation in most jurisdictions.
A properly installed exhaust fan will have a set of hinges that allow the fan blades to be securely fastened to the motor housing. The exhaust fan hinge kit prevents the fan from becoming unbalanced and wobbling, which could incur costly damage to the motor or force the blades to come loose.
The National Fire Protection Agency (NFPA) has explicit guidelines for the installation of commercial rooftop exhaust fans, and one of those guidelines is that the fan must be securely fastened to the structure with hinges. This prevents accidents, injury, and roof damage.
In Ontario, the local fire code is based on the NFPA standards, which means you don't have a choice but to guarantee that your kitchen exhaust fan is up to code.
But don't worry, we've got you covered. Our commercial exhaust fan hinge kit includes everything you need to properly install a set of hinges on your restaurant exhaust fan, and we're offering it at an unbeatable price. Call us so we can discuss your specific needs and get you set up with the right product.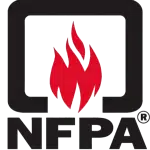 Our Fully Trained Service Technicians Follow The NFPA 96 (National Fire Protection Association) Standards for Hood & Kitchen Exhaust Cleaning.
Get Your Free Hood Cleaning Estimate Now!
Hinge Kit for Restaurant Canopy Hood Exhaust Fan
You're looking at a handful of restaurant exhaust fans, but the most common is the canopy hood exhaust fan. This type of fan is typically set up on the outside of the building, typically on the roof, and it has a metal hood that covers the blades and motor.
Canopy hood exhaust fans must be equipped with the proper hinge kits to secure the blades and motor to the housing, and our hinge kit is the perfect solution. Let us show you how this type of hinge kit is your best bet. Call us ASAP to find out more.
Upblast Exhaust Fan Hinge Kit
An upblast exhaust fan gets installed on the roof of the building and vents the air upwards. The concept is born out of the need to reduce noise pollution, as upblast fans are significantly quieter than their downblast counterparts.
Upblast exhaust fans must be supported by hinge kits to properly secure the blades and motor to the housing, and our hinge kit is the perfect solution.
Exhaust Fans Hinge Kit Replacement
While exhaust fan hinge kits for commercial kitchens are built to last, they will eventually need to be replaced after their intended service life. The most common reason for replacement is wear and tear, but occasionally, hinge kits and the fan base will become damaged or lost.
We offer a few different options for replacing your exhaust fan hinge kit, so call us and we'll help you find the best replacement. Belleville Hood Cleaning is an all-inclusive provider of exhaust fan services, so we can also help you with the installation of a new fan, repair of the fan base, and maintenance.
The one mistake you should avoid as a restaurant manager is neglecting to clean your hood vents. A dirty hood vent is a breeding ground for fire. The best way to avoid this is to hire a professional hood cleaning company to come in and do the job for you.
For hood cleaning, maintenance, repair, and installation services, partner with Belleville Hood Cleaning. We're a full-service provider of commercial kitchen services, and we're the only company you need to call for all of your exhaust fan needs. If you need to install model specific fans or you need an inspection on your driploc hinge kit, we can do it as well!
The hood cleaning and maintenance schedule we create for you will be based on your kitchen's specific needs, and our pricing is competitive.
Our first step in hood cleaning is to inspect the system and take note of any areas that need more attention. We make it a point to check if there is any electrical wiring that can potentially impede the cleaning process. We've been doing this for over two decades. If it ain't broke, we don't fix it.
Our staff creates a schedule that'll work for you and your business. Our customized cleaning solutions are Ontario's best-kept secret. So, for everything about your restaurant exhaust system, go with Belleville Hood Cleaning!
What People Are Saying
See what our customers are saying about us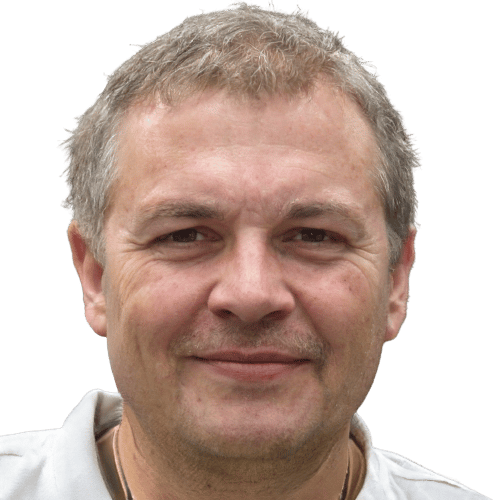 Great service with minimal disruption.
Very happy with their hood cleaning service.
Can easily recommend Belleville Hood Cleaning. They did an amazing job on our kitchen exhaust hoods and fans.